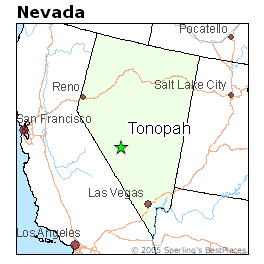 Tonopah, Nevada is approximately halfway between Reno (230 miles) and Las Vegas, Nevada (210 miles), at the junction of US-95 (north-south highway) and US-6 (east-west highway).
As of the 2000 census, the population of the town was 2,627 people.
Note that this is not the town in Arizona near Phoenix!